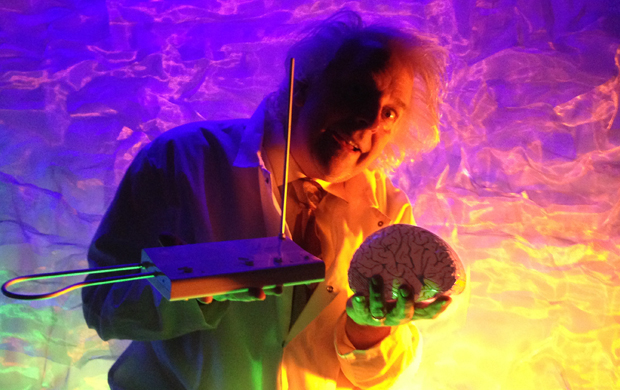 With new music, new performance pieces, and a good portion of mad scientist hysteria, I'll be
presenting at the amazing Trenton Computer Festival. If you're into computers, electronics, techno-
gadgets and the one of the best geekoid experiences on the planet and you've never been to this
huge event, be sure to keep Saturday, March 17 open. Here's what I'll be doing:
THE THEREMIN AND TECHNOLOGICAL JOY
The theremin was one of the very first creations of the dawn of the technological age at the beginning
of the 20th century. As such, it presaged the coming of all subsequent electronic instruments as well
as working on principles of physics that resulted in the creation of all manner of marvels, from automatic
opening doors to what was arguably the most notorious spying device ever invented: the first passive
surveillance bug, invented by Leon Theremin himself. The unstoppable rising tide of technology permeates
every aspect of our lives, from recreational to military/industrial to medical. Through musical demon-
stration as well as stories that cover history, physics and a look at the neurological components of emotions
such as joy, wonder and happiness, "The Theremin and Technological Joy" humorously examines our human
fascination with creating and possessing technological gadgetry.
Saturday, March 17
11:20am to 12:15pm
Education Building
Room ED 207
The College of New Jersey
2000 Pennington Rd
Ewing, NJ 08628
GPS Coordinates at TCNJ Entry:
40° 16' 16" N 74° 46' 58" W
Visit the Trenton Computer Festival Web Site!
https://tcf.pages.tcnj.edu/
Posted
by