The GOOD News is…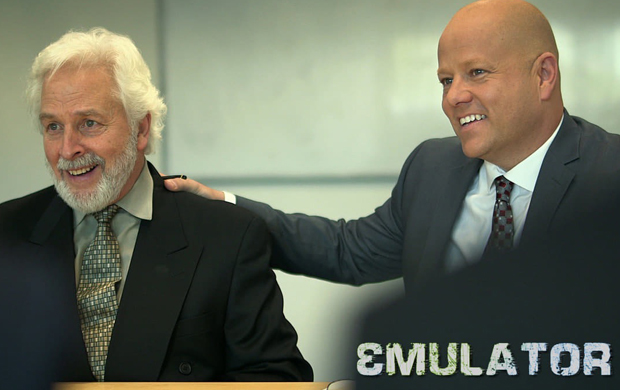 In writer/director/actor Michael Jason Allen's seventh feature film, EMULATOR, after 50 years in prison,
Dr. Charles Sorland (depicted here with his attorney), is receiving the good news that he's being granted
limited parole. A convicted serial killer at the age of 18, Sorland has turned his life around. With a degree in
psychology and education, he's become model prisoner and an author/advocate at the leading edge of prisoner
reform methodology.
The BAD news is that a druggy goth weirdo has taken a liking to Charlie's old M.O. and is killing people
exactly the way Charlie did 50 years ago. Now the cops are after Charlie – for his help.
For more information about all of Michael Jason Allen's films, visit: www.hesaidshesaidproductions.com