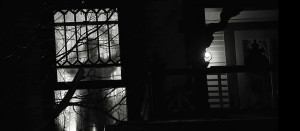 In late 2015, I began writing a theremin score for Michael Jason Allen's, film An Idle Mind is the Devil's
Playground. A significant amount of that music was either heard only in part, or, in some cases, not
included in the film. This is perfectly normal; the music (and how it's used) is, ultimately, the province of
the director. However, I decided to create this "suite" of compositions in order to make more of the
theremin score available to anyone possessing interested ears. Several of the compositions have been remixed
and new orchestrations were composed and added to two of them.
Just click here to access the music.